...the values of the Mediterranean diet!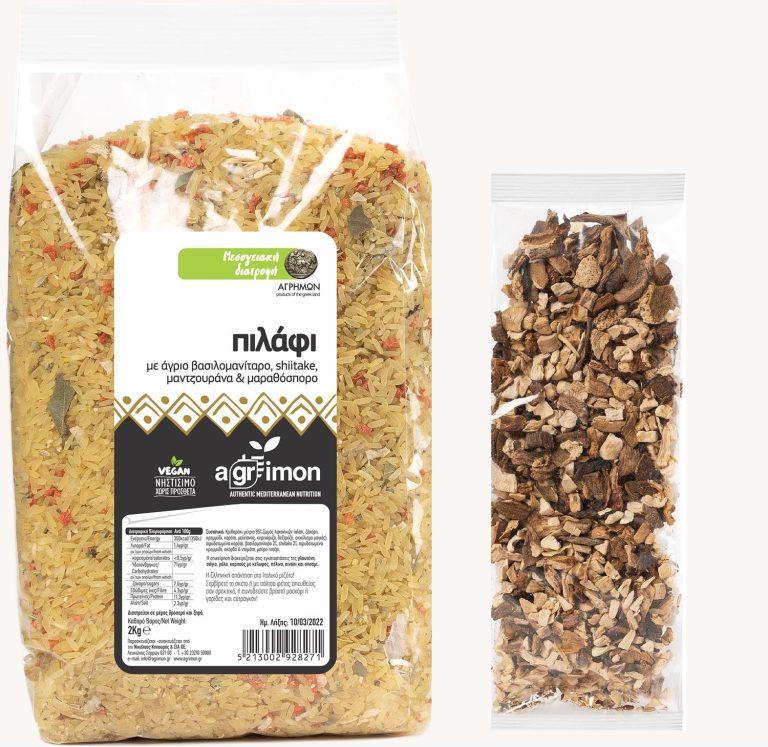 The parboiled long-grain bonnet rice, enriched with the wild mushroom porcini, herbs like marjoram, fennel seeds and exceptional spices like cardamom and turmeric create a well-balanced meal full of Mediterranean aromas. Try stuffing peppers with it and cook them in the oven or have it as a side dish with meat cooked in the oven.
INGREDIENTS: Bonnet rice 88%, dried carrots and onions, vegetable stock (salt, sugar, yeast extract, onions, carrots, parsley, turmeric), porcini 2%, shiitake mushroom 2%, garlic, marjoram, fennel seeds, cardamom and turmeric.
NUTRITION FACTS
PER 100gr

Energy

1547kj/365kcal

F

at

1,0gr
of which saturates
<0,5gr

Carbohydrate

79gr
of which sugars
3,5gr

Fiber

3,6gr

Protein

8,3gr

Salt

0,6gr