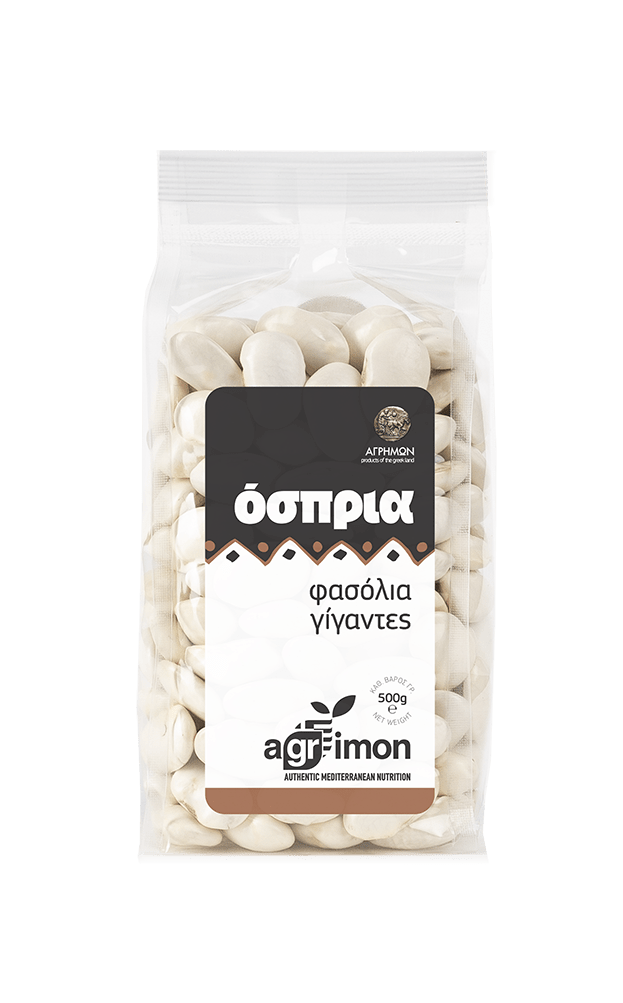 A source of plant-based protein, fibre, prebiotics, vitamins and minerals. An essential addition to our diet.
Ingredients: Butter beans
NUTRITION FACTS
PER 100gr

Energy

1288kj/306kcal

F

at

2,4gr

of which saturates

0,4gr

Carbohydrate

43,6gr

of which sugars

3,3gr

Fiber

16,7gr

Protein

19,1gr

Salt

0,02gr
This variety of beans, with its distinctive size and flavor, is particularly loved all over the world.
Traditionally grown in Western Macedonia, especially in Kastoria and Prespes where the climate conditions and soil make these pole beans particularly tasteful and unique.
The most popular recipe for butter beans is butter beans cooked in the oven.
How to cook them
Soak them overnight and boil them in the pressure cooker for 15-20 minutes so that they become soft. Cook them in the oven with tomato, oregano, salt and pepper.