...for a tasty and healthy Mediterranean diet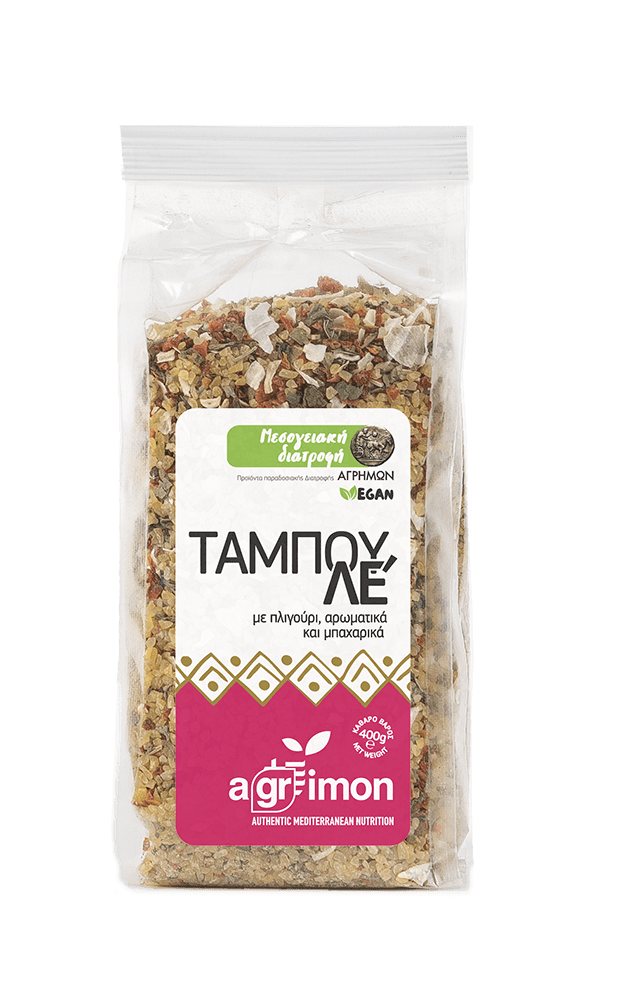 A classic Mediterranean meal, originating from Palestinian cuisine! Enrich it with fresh vegetables and herbs. A high-quality, pure nutrition that meets our needs for energy in our everyday lives!
INGREDIENTS: Wheat groats (gluten) 92%, dried tomato, onion & carrots, dried garlic, parsley, spearmint, cumin, allspice and pepper.
NUTRITION FACTS
PER 100gr

Energy

1652kj/391kcal

F

at

1,44gr
of which saturates
<0,5gr

Carbohydrate

76gr
of which sugars
3,1gr

Fiber

12,8gr

Protein

12,3gr

Salt

0,07gr