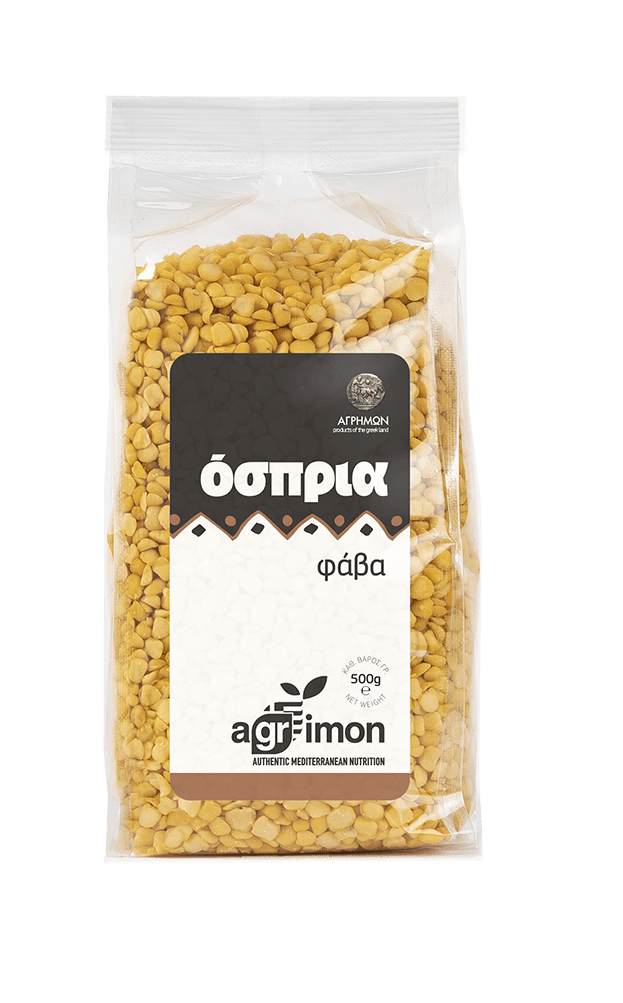 A source of plant-based protein, minerals and trace elements, low in fat, high in fibre that helps in satiety.
Ingredients: Split peas
NUTRITION FACTS
PER 100gr

Energy

1355kj/322kcal

F

at

1,7gr

of which saturates

0,3gr

Carbohydrate

46gr

of which sugars

0,9gr

Fiber

12gr

Protein

29gr

Salt

0,02gr
Yellow split peas come from the plant Lathyrus sativus, also known as grass pea. Rich in vitamin B and iron with a light and sour taste. Mainly grown in Turkey but split peas from Thessaly and Santorini are also exceptional.
It is interwoven with summer in Greek islands but also with periods of fasting.
How to cook them
Soak them overnight so that the boiling process is easier. Boil them in a small amount of water with salt and onions in a very low heat until the water evaporates and the split peas have almost become mushy.
We recommend that you sauté in a little bit of oil onions with caper and a little oregano and add them to the split pea purée with extra virgin olive oil and lemon.