...for health, strength and vigor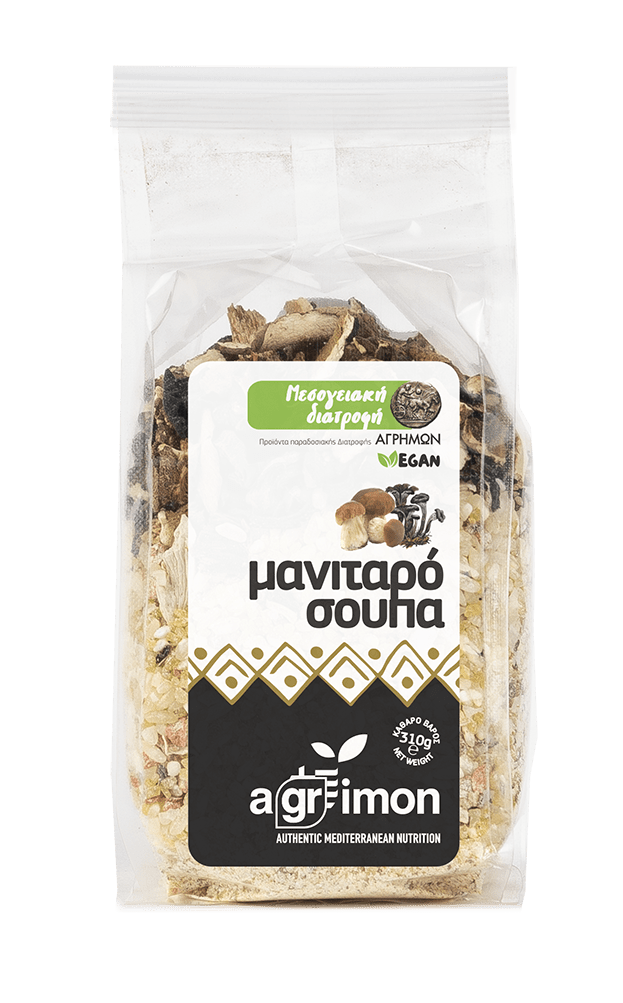 The distinctive flavor of wild mushrooms, in combination with herbs and spices, create a plate full of flavors. The ideal choice for those who desire a high-quality and tasteful diet that safeguards their health!
INGREDIENTS: Cracked Carolina Rice 33.5%, glutinous rice 20%, groats 24%, dried carrots, potato flakes, corn starch, salt, dried tomato, porcini mushrooms 2%, black trumpet mushrooms 1.5%, shiitake mushrooms 1.5%, dried onions, garlic & spearmint, turmeric and white pepper.
NUTRITION FACTS
PER 100gr

Energy

1453kj/343kcal

F

at

1,1gr
of which saturates
<0,5gr

Carbohydrate

71gr
of which sugars
5gr

Fiber

6,5gr

Protein

8,5gr
Salt
2,8gr