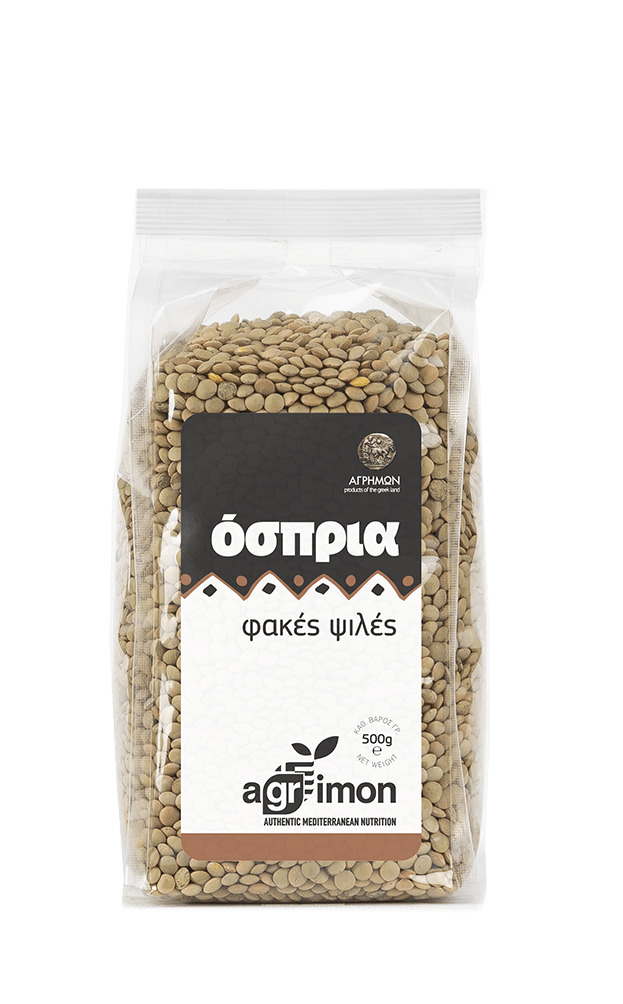 They are of the richest plant-based foods in iron. They are rich in fibre, both soluble and insoluble, and they contribute to heart health due to the large amount of folic acid and magnesium that they contain.
Ingredients: Small-sized lentils
NUTRITION FACTS
PER 100gr

Energy

1458kj/348kcal

F

at

1,1gr
of which saturates
0,3gr

Carbohydrate

63,4gr
of which sugars
2gr

Fiber

10,7gr

Protein

24,6gr

Salt

0,02gr
One of the first plants that man cultivated almost all over the world. Lentil soup is the most common choice. However, they are also exceptional as a salad, combined with raw vegetables. It is said that small-sized lentils are the tastiest lentils.
How to cook them
Boil them in a pressure cooker for 10-12 minutes.