…the most universally renowned food!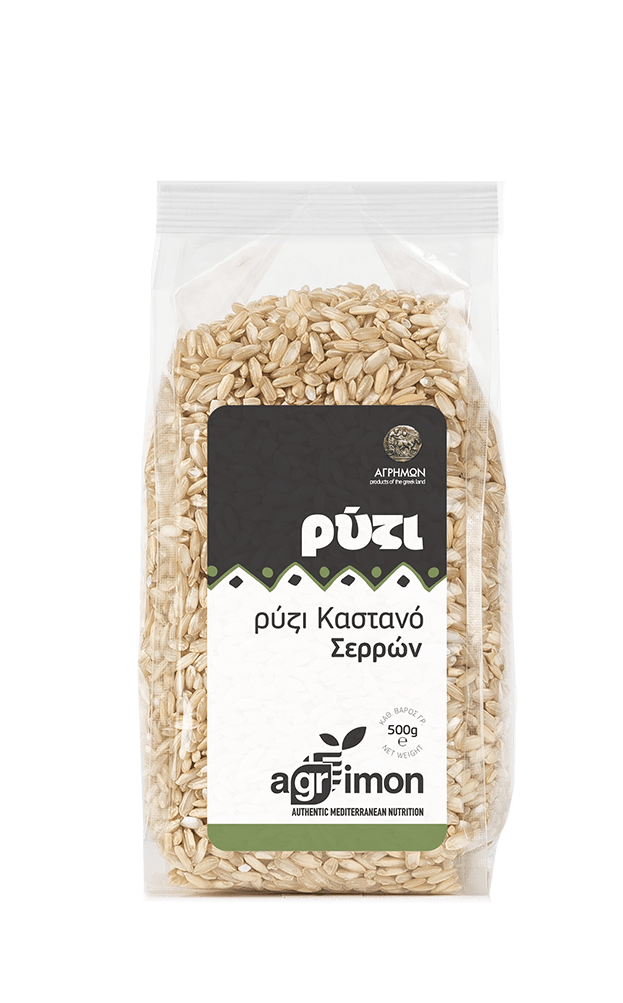 Rich in manganese, selenium and magnesium. Its content of vitamin B and fibre is significantly higher than that of the completely milled white rice. A source of carbohydrates, proteins and amino acids.
Ingredients: Carolina brown rice
NUTRITION FACTS
PER 100gr

Energy

1560kj/369kcal

F

at

3,1gr
of which saturates
0,6gr

Carbohydrate

71gr
of which sugars
0,4gr

Fiber

4,5gr

Protein

7,8gr

Salt

0,01gr
Brown rice is considered to fall into the category of whole-grain foods.
Thus, brown rice is chosen more frequently for a balanced diet. It provides our body with energy as it is a great source of carbohydrates, fibre and many important trace elements.