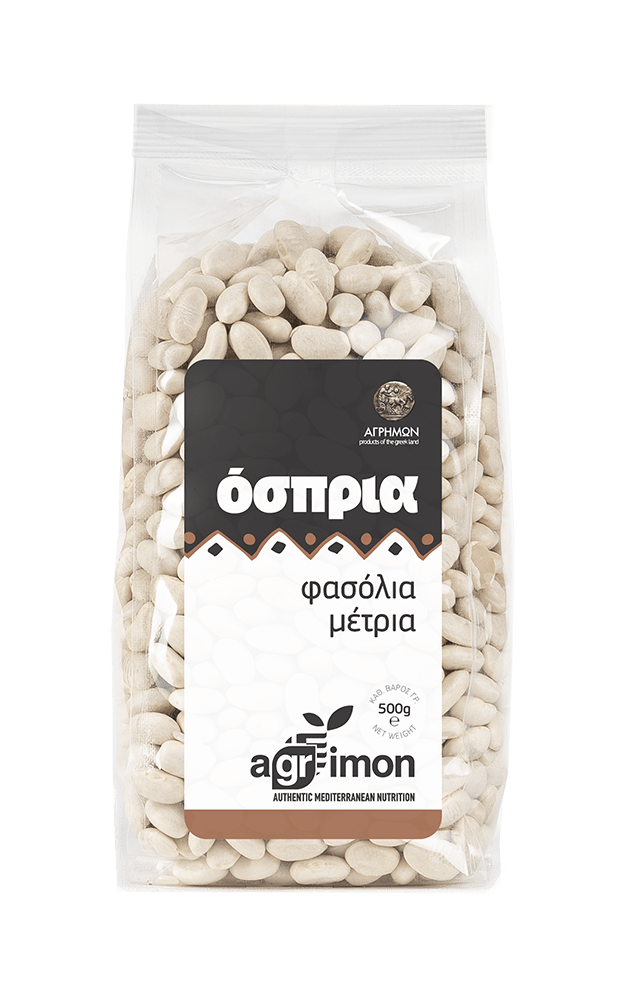 The most universally popular variety of beans. It is the richest source of proteins compared to any other of the cultivated foods.
Ingredients: Great Northern beans
NUTRITION FACTS
PER 100gr

Energy

1286kj/306kcal

F

at

2,4gr

of which saturates

0,5gr

Carbohydrate

36gr

of which sugars

2,9gr

Fiber

24,6gr

Protein

22,4gr

Salt

0,04gr
These beans are delicious, easily boiled and have thin skin. Appropriate for making tasty bean soups but also for adding them in vegetable salads.
The addition of beans in vegetable salads is the most "summery" and refreshing way of consuming pulses. Thus, we make the most out of the abundance of fibre, proteins and other bioactive components contained in them to boost our health.
How to cook them
Soak them overnight. Boil them in a pressure cooker for 12 minutes or in a pot for approximately 40 minutes.