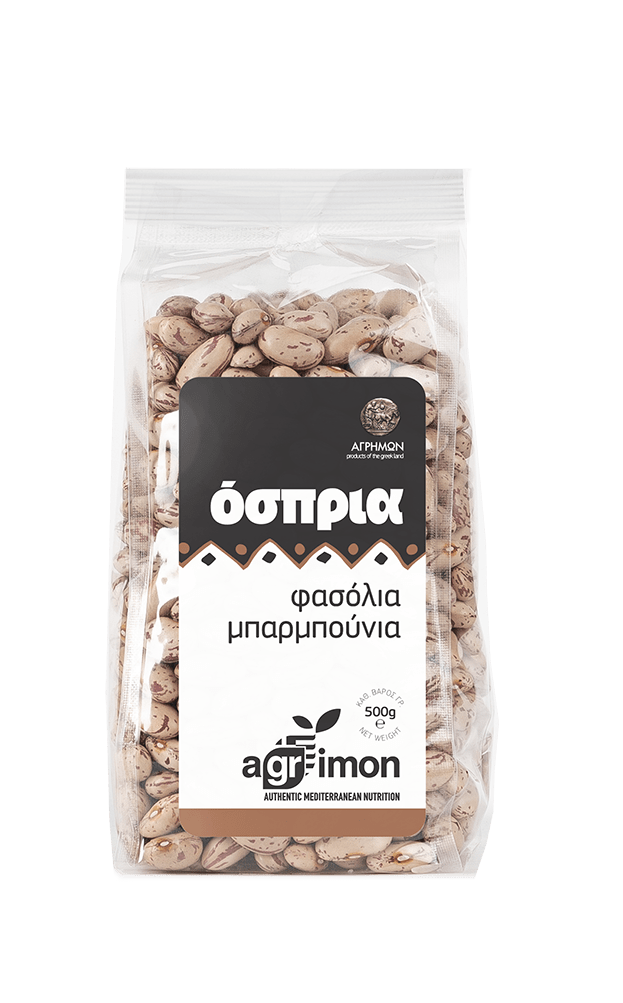 A source of plant-based protein, fibre, iron, phosphorus and vitamin B. They contribute to maintaining bone structure and the muscular system, as well as keeping blood pressure at normal levels.
Ingredients: Cranberry Beans
NUTRITION FACTS
PER 100gr

Energy

1225kj/292kcal

F

at

1,7gr

of which saturates

<0,3gr

Carbohydrate

35gr

of which sugars

2gr

Fiber

24gr

Protein

22gr

Salt

0,01gr
With the distinctive red-brown spots and the texture that resembles that of chestnuts, this remarkable, sweet-flavored variety is ideal for salads as well as for unique bean soups.
Bean salads are the most "summery" and refreshing way of consuming pulses. Thus, we make the most out of the abundance of fibre, proteins and other bioactive components contained in them.
Grown in numerous areas of Macedonia and Thrace as well as in a variety of places around the world, especially in Canada and Latin America.
How to cook them
Soak them overnight. Boil them in a large amount of water in the pressure cooker for 12-15 minutes or in the pot for 30 minutes.
Try them boiled with celery in a salad with bitter greens, olive oil and lemon.