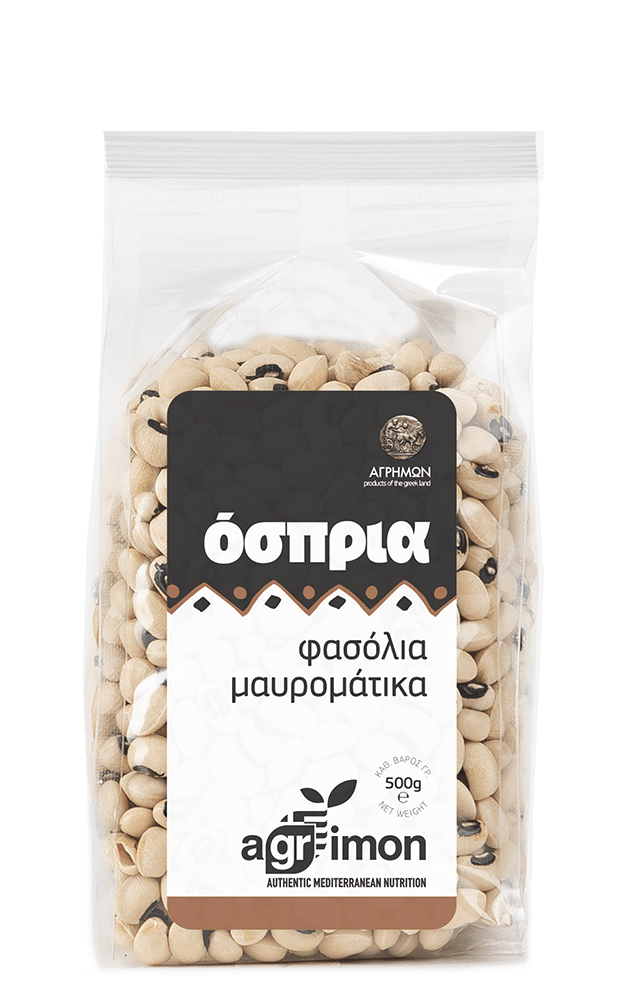 A source of plant-based protein, phosphorus, iron and vitamin B. The ideal addition to fresh vegetable or boiled green salads.
Ingredients: Black-eyed peas
NUTRITION FACTS
PER 100gr

Energy

1360kj/325kcal

F

at

2,1gr

of which saturates

0,6gr

Carbohydrate

49gr

of which sugars

2,4gr

Fiber

15gr

Protein

23gr

Salt

0,04gr
Their place of origin is Africa or Latin America but they are grown in Central and Western Greece.
With their distinctive aroma, their creamy texture, their unique and light taste, they are ideal for salads or healthy pot recipes combined with spinach or chard.
Bean salads are the most "summery" and refreshing way of consuming pulses. Thus, we make the most out of the abundance of fibre, proteins and other bioactive components contained in them to boost our health.
How to cook them
Boil them for 30 minutes.